Ahmed Butt is a partner in Simmons & Simmons' Riyadh and Dubai offices. He specialises in project finance, contract finance and real estate finance. He has advised regional and international project and contractor financiers on both conventional and shariah-compliant transactions in the Middle East, Africa and Pakistan, and advised on prestigious projects such as the International Finance Corporation's US$1 billion Global Trade Liquidity Program and US$1 billion syndicated ijara facility for the government of Dubai, Department of Civil Aviation.
Adrian Nizzola is a partner in Simmons & Simmons' London office and previously in the firm's Abu Dhabi office from 2010 to 2016. He has over 30 years' experience in the oil and gas industry, advising international clients, particularly those based in the Middle East and Africa. He was general counsel to Qatar Petroleum (QP), its affiliates and subsidiaries, and to other Qatari entities for over 17 years and continues to advise QP and the State of Qatar. Adrian's recent experience includes advising Mitsubishi Corporation and TEPCO as sponsors on the US$3 billion 2,400MW/130MIGD Facility D independent water and power project in Qatar; and advising the government of Kenya on its Early Oil Pilot Scheme and crude pipeline project to Lamu Port.
Leonie Sellers is an associate in Simmons & Simmons' Dubai office. Leonie has a particular focus on energy and infrastructure having advised clients both domestically and internationally in various industries, including developers, contractors and employers. Leonie has significant experience in the power, renewable and general infrastructure sector, and is familiar with various standard forms of contracts, including FIDIC, numerous bespoke EPC and government contracts, and various forms of concession arrangements.
Samir Safar-Aly is a supervising associate based in Simmons & Simmons' Dubai office, where he advises international financial institutions and asset managers on financial regulation and capital markets across the Middle East and North Africa region, governments in Asia and Africa on legal and regulatory reform projects, and global corporates on sanctions, export control, anti-bribery and corruption, white-collar crime and investigations. Samir has also written extensively on issues relating to social responsible investment and in particular, 'green' financing, both from a project financing perspective and a debt capital markets viewpoint (both Islamic and conventional), including on the concept of a 'Green Sukuk' for renewable energy investment. Prior to financial services, Samir's background was in the energy and infrastructure space, where he advised on oil, gas, power, mining, rail and nuclear energy law related issues.
GTDT: What have been the trends over the past year or so in terms of deal activity in the project finance sector in your jurisdiction?
Ahmed Butt, Adrian Nizzola, Leonie Sellers and Samir Safar-Aly: We continue to advise clients investing both in the region, as well as from within the region looking to expand internationally.
With the focus remaining on low oil prices (and the resulting fiscal deficits) in previous years, 2018 saw a shift towards economic stability with increased investment in infrastructure to help weather any future declines. While financing has continued to be a challenge, there has remained a willingness to explore alternative financing models, such as PPPs, to fund necessary infrastructure development.
Mixed-use and megacity developments have become the biggest trend that has helped to bring additional foreign investment to the region.
Saudi Arabia leads the way in terms of megacity projects and solar photovoltaics (PV) projects, and with it, a boost in foreign direct investment. In late 2017, Saudi Arabia announced plans to develop NEOM, a 26,500 square kilometre business zone, with public and private investment in the project expected to total US$500 million. Saudi Arabia's other megacity projects includes the Red Sea Project, a luxury tourist development in the Red Sea that is set to add US$5.8 billion to Saudi Arabia's GDP.
Although Qatar's Facility E Independent Water and Power Project (IWPP) was delayed, it is expected to relaunch in 2019. In December 2018, Kuwait issued its request for proposal for advisory services for three planned IWPP projects in the coming year. All these projects will likely be project financed by syndicates of international and local banks, with export credit agency support.
GTDT: In terms of project finance transactions, which industry sectors have been the most active and what have been the most significant deals to close in your jurisdiction?
AB, AN, LS & SS-A: The construction, transport and power sectors continue to be the most active, with the UAE and Saudi Arabia continuing to be the largest construction markets in the Middle East. Saudi Arabia is driving direct investment through its announced mega projects and Expo 2020 driving the development of infrastructure and transport facilities in the UAE, including the financial close of Phase 2 of the Dubai Metro Extension (Route 2020).
The UAE and Saudi Arabia are, however, not alone. The past year marked Oman's largest project financing to date, a US$4.61 billion multi-sourced, Sharia-complaint Duqm refinery, with an estimated crude oil processing capacity of 230,000 barrels per day. Qatar is also expected to see rapid growth between 2019 and 2022, as it continues to prepare for the FIFA World Cup.
As with 2017, 2018 was another active year in the power sector, seeing the financial close of several noteworthy projects including the UAE's first waste-to-energy project, a US$220 million plant located in Sharjah, which is anticipated to treat more than 300,000 tonnes of municipal solid waste a year with a capacity of approximately 30MW, and the financial close of Umm al-Hayman Wastewater Treatment Plant in Kuwait, a US$1.6 billion PPP project. The past year also firmly marked Saudi Arabia's entry into the solar market with the financial close of the Sakaka PV independent power producer (IPP) project. This was the Saudi Arabia's first project to be developed under the National Renewable Energy Programme and is a big step forward in executing Saudi Arabia's ambitious renewable plans.
GTDT: Which project sponsors have been most active in driving activity? Which banks have been most active in providing debt finance?
AB, AN, LS & SS-A: Local, regional and international sponsors and banks have continued to be active in investing and lending in relation to Gulf Cooperation Council (GCC) projects.
Saudi Electricity Company (SEC), the government of Dubai Department of Finance, NMC Health, Delek Group and Energean have led the way in terms of sponsor activity by deal value, with both Saudi Arabia and the UAE making headlines with SEC's Bridge Facility for Saudi Arabia, and Dubai Metro's Redline Extension and NMC Health Corporate Facility for the UAE.
In addition, both ACWA Power and Saudi Aramco have remained very active in the GCC energy market, with Saudi Binladin Group also remaining as one of the most active GCC sponsors. Saudi Arabia's Public Investment Fund likely takes the title for the biggest project developer, with a portfolio worth more than US$533 billion and anticipated spending of US$22 billion on new and existing projects.
In the UAE, local sponsors such as Mubadala, Masdar, IPIC and many of the government-related entities, such as the Abu Dhabi National Oil Company, the Abu Dhabi Water and Electricity Authority, and the Dubai Electricity and Water Authority, dominate the local sponsors or UAE-headquartered joint ventures list.
In Qatar, the likes of Qatar Petroleum (QP), Kahramma and Qatar Electricity & Water Company continue to lead the local sponsor list.
GTDT: What are the biggest challenges that your clients face when implementing projects in your jurisdiction?
AB, AN, LS & SS-A: The legal and regulatory framework overall continues to develop and improve as governments in the region continue to seek to promote foreign investment, as well as to promote local small and medium-sized enterprises. Many government authorities, for example the Ministry of Commerce in Qatar, are moving to improve their online and digital services, and coordinating services across concerned government departments to streamline the permitting and approval process to help support business. There are still some wrinkles to iron out, but it is a step in the right direction. Worthy of note was the introduction of VAT in the UAE and Saudi Arabia. The rollout is ongoing, and all eyes are on other GCC governments to see when they might follow suit, in light of the Unified VAT Agreement for GCC signed back in April 2017.
Key challenges include:
late amendments to scopes of work (ie, contract variations) of ongoing projects has led to cost overrun and project delays. The reasons for amending the scope are various, but mainly that the scope was incorrectly drafted in the first place or the original design of the project was unsatisfactory;
the relevant national and municipal bodies can often have different approaches to, and standards of, procurement procedures that can further lead to cost overrun and contract variations;
contractors continue to face payment delays as well as diminished access to funding, which has placed extreme pressure on margins and in some cases led to financial distress; and
with regional banks busy in implementing Basel III capital adequacy requirements and reduced deposits due to a repeat of the oil price drop (following a brief rise), there remains a funding gap in the market.
Another challenge that the region poses is doing business in Iran, which has recently become even more difficult. Following the withdrawal of the United States from the Joint Comprehensive Plan of Action (JCPOA, or the Iran nuclear deal), one of the biggest challenges to implementing projects in Iran has been the reimposition of US sanctions. By 5 November 2018, US sanctions in place prior to the JCPOA were fully reimposed, effecting Iran's oil, gas, petrochemical, energy and banking sectors. Several key project-related players in the Iranian market, such as the National Iranian Oil Company (NIOC), the Central Bank of Iran (CBI) and the vast majority of Iranian banks and financial institutions were relisted by the US Treasury Department's Office of Foreign Assets Control (OFAC) as Specially Designated Nations (SDNs), effectively, blocked persons. As many Iran-related US sanctions have extraterritorial affect through what are known as 'secondary sanctions', most international players (including those that are not US-owned or controlled) have shied away from exploring many of the promising projects in the Iranian market across all sectors for fear of receiving heavy sanctions and enforcement penalties or violation notices from the OFAC for dealing with SDNs. Additionally, despite attempts by the European Union to block the effect of US secondary sanctions on Iran through a blocking statute issued by the European Commission on 6 June 2018, many international and regional banks have ceased their corresponding banking relationships with Iranian banks, and SWIFT (the Brussels-based global financial messaging service) also ceased many of its accounts with Iranian banks. As a result of these sanction-related challenges, several projects in Iran across many sectors in Iran have been put on hold.
GTDT: Are there any proposed legal or regulatory changes that may give rise to new opportunities in project development and finance? Do you believe these changes will open the market up to a broader range of participants?
AB, AN, LS & SS-A: The market continues to demonstrate a willingness to fund projects through PPPs and are very much considered to be the way forward in financing large-scale development projects in the Middle East.
After much anticipation, Saudi Arabia released its draft PPP law for consultation in July 2018, which, once finalised, will regulate PPPs in the country. The draft law offers investors exemptions from labour law and certain real estate restrictions; and suggests that bidders will be permitted to appeal awards within a 10-day period through the government entity or the National Centre for Privatisation and Public-Private Partnerships (NCP) website. This signals an effort to increase transparency in the award process and potentially attract a wider range of bidders and investors. After a three-week comment period following its initial publication, a specific date for the promulgation of the law has not yet been set.
Saudi Arabia continues with its goal of generating approximately US$10 billion in non-oil revenues by 2020 and raise around US$200 billion through privatisation as part of Saudi Vision 2030. The draft law is a giant leap towards this, and Saudi Arabia will likely benefit from the increased investor confidence that a clear PPP legal regime can attract.
Kuwait and Oman also continue to drive infrastructure projects under their respective PPP regimes. Kuwait has announced several projects, including two water and power projects – Al-Khairan Phase 1 and Az-Zour North 2 and 3, as well as the US$3 billion Subiya Causeway project and Kuwait's section of the Gulf States Railway – all of which will be procured under a PPP model. Oman also continues with its commitment to develop PPP following the introduction of its PPP law in 2015, and has allocated US$130 million to implement an expansion of Rusayl Industrial City in 2019.
The UAE Public Debt Law came into effect on 1 October 2018. It outlines the general rules governing the issuance and management of public debt by UAE government-owned entities. The law allows the UAE Federal Government to issue public debt instruments for the first time. It caps the total amount of outstanding public debt at a maximum of 250 per cent of 'Government Own-Stable Revenues', defined as fiscal revenues resulting from the provision of UAE Federal Government services and the carrying on of its various activities. There is also a cap on the share of public debt that can be allocated for infrastructure projects or their financing (which must not exceed 15 per cent of the total outstanding public debt at any time) – with the financing of infrastructure projects also being a stated objective within the law.
"Saudi Arabia continues with its goal of generating approximately US$10 billion in non-oil revenues by 2020 and raise around US$200 billion through privatisation as part of Vision 2030."
GTDT: What trends have you been seeing in terms of range of project participants? What factors have influenced negotiations on commercial terms and risk allocation? Are there any particularly innovative features?
AB, AN, LS & SS-A: The participation of experienced Asian banks in Middle East projects has become more significant. There are a number of possible reasons for this trend – for example, negative interest rates in Japan mean that Japanese banks have been looking to the Middle East for better returns. Mitsubishi UFJ Financial Group (MUFG), for example, is a particularly active Japanese bank in the Middle East project finance market. MUFG's Middle East project finance credentials include the US$650 million financing of Abu Dhabi's largest solar plant in Sweihan.
The international private sector has been cautious in entering the PPP market of the Middle East, primarily due to the absence of detailed PPP laws in most Middle Eastern jurisdictions. There has been some progress on this front recently. Following the introduction of Dubai government's PPP law and the UAE's procedures manual for partnership between federal entities and private sector issued in 2015 and 2017 respectively, 2018 saw Saudi Arabia's National Centre for Privatisation (NCP) issue its draft Public Sector Participation Law (PSP Law). These laws have been received as initial steps to formally introducing the concept of PPP to the GCC. It is generally acknowledged by the market that more detailed development of PPP laws and guidelines are required both to guide government departments as well as providing the requisite assurance to private sector investors – particularly foreign investors.
The NCP in Saudi Arabia has been very active in 2018 with the launch of its healthcare privatisation programme, a 60-school pilot PPP project in Jeddah and Makkah; and, following the release of the draft new PSP law, the first PPP sewage treatment plant in Saudi Arabia under a 25-year build-operate-transfer contract.
The increase in PPP activity is having a significant positive effect on the market.  International banks are coming into the market.  They have many years of experience engaging in global project finance deals and come with large balance sheets, and are adding an extra dimension to the regional funding landscape.
The contribution of non-regional lenders has been elevated to new heights due to various push and pull factors. Negative interest rates in Japan, for example, have contributed to a large-scale push by the country's banks to seek better returns overseas. In 2016, three Japanese banks topped a Thomson Reuters global league table for bookrunners on principal underwriters for project financing by value.
The bank that came out on top was MUFG, a bank that has had a consistent presence in the region for the past few decades. Project finance is something that the bank has extensive knowledge in, including of all risks associated with project finance. In the GCC, the expertise of MUFG has seen it lead some of the regions' most significant recent project and infrastructure deals. An example of this is the financing of Abu Dhabi's largest solar plant, a 1.17GW facility located in Sweihan, which included US$650 million raised from local and international banks. MUFG was the lead arranger for the loan.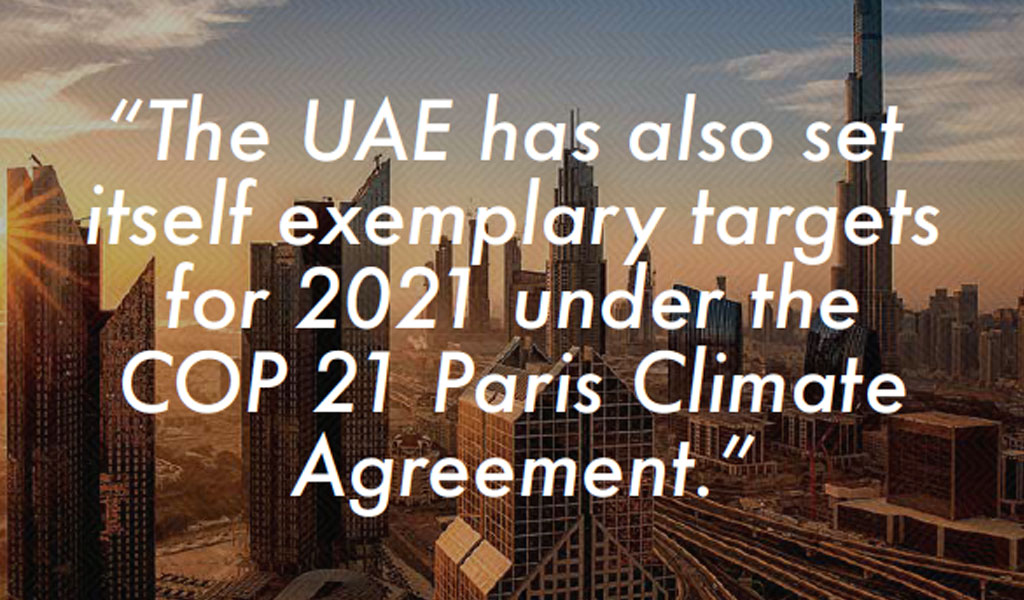 GTDT: What are the major changes in activity levels or new trends you anticipate over the next year or so?
AB, AN, LS & SS-A: In 2019, we expect to see extensive investment in the construction and energy sectors, specifically by way of PPP. Saudi Arabia will continue to be very active as construction on NEOM is under way, with 14 other PPP projects currently in the pipeline. It is also expected that there will be a growing number of infrastructure refurbishment projects as assets built in the early to mid 2000s continue to need upgrading, with a number of the early IPPs and IWPPs in Oman and Abu Dhabi already nearing the end of their original 20-year concession terms. Dubai Expo 2020 and Qatar 2022 should also drive a number of project finance deals. In Qatar, we expect to see a major shift to implementation phases after many years of planning for development projects, and with construction having started on Kuwait's 111-kilometre railway project in late 2018 and Bahrain's rail network likely to commence at the end of 2019, rail projects are expected to be a talking point for 2019.
In respect of energy, it has been reported that the Middle East requires a capital investment of around US$30 billion to US$40 billion to meet its 2035 renewable energy targets, with Saudi Arabia alone having recently set a new 58.7GW renewable energy target for 2030. Solar will likely account for the majority of that, with the cost of solar power having fallen dramatically over the decade. It is envisaged that the solar projects will use limited or non-recourse debt financing, with Saudi Arabian banks in particular showing a significant interest in the new renewable projects. The Dubai Integrated Energy 2030 Strategy (developed by the Dubai Supreme Energy Council) plans that solar energy will account for 5 per cent of Dubai's total energy mix by 2030. With a planned capacity of 1,000MW by 2020, and 5,000MW by 2030, and a total investment of 50 billion dirhams, the Sheikh Mohammed bin Rashid Al Maktoum Solar Park has already begun construction and is set to be the world's largest single-site solar project. The Dubai Electricity and Water Authority has also stated, in its Sustainability Report 2013, that the solar park will provide 'global financial investment opportunities in green finance'. The UAE has also set itself exemplary targets for 2021 under the COP 21 Paris Climate Agreement. Likewise, the Abu Dhabi Vision 2030 envisages having non-oil sectors of the economy making up 64 per cent of the Emirate of Abu Dhabi's GDP by 2030, with a target of generating 7 per cent of its energy capacity with renewable sources by 2020.
The Inside Track
What three things should a client consider when choosing counsel for a complex project financing?
Local regional knowledge, depth of PPP and project finance experience (both acting for lenders and borrowers), depending on the financing structure and negotiation skills.
What are the most important factors for a client to consider and address to successfully implement a project in your country?
An understanding and appreciation of local law and culture is imperative when structuring and executing projects in the GCC, particularly through PPPs.
Given Simmons & Simmons' 20 years in the region and a presence in the UAE, Qatar and Saudi Arabia, in addition to multilingual capabilities, we are well-placed to assist our clients in this regard.
What was the most noteworthy deal that you have worked on recently and what features were of key interest?
We advised the lenders in connection with the project financing of a bulk liquids terminal for the import and storage of gasoil, liquefied petroleum gas and liquefied natural gas, and the berthing of two floating storage and regasification units at Sokhna Port, Egypt. The project represents the first dedicated Egyptian bulk liquids terminal south of the Suez Canal and is central to the Egyptian government's objective of promoting private sector development to improve local energy security and position Egypt as an international logistics hub. The project is being developed by Sonker Bunkering Company SAE, a private storage and bunkering company that is beneficially owned by the Amiral Holding Group and the Egyptian government. We are advising the lenders on all aspects of the project, including reviewing all project documents and negotiating and drafting all finance documents.
Ahmed Butt, Adrian Nizzola, Leonie Sellers and Samir Safar-Aly
Simmons & Simmons LLP
Dubai, London and Riyadh
www.simmons-simmons.com