Christoph Neeracher specialises in international and domestic M&A transactions (focusing on private M&A and private equity transactions, including secondary buyouts, public-to-private transactions and distressed equity), transaction finance, corporate restructurings, relocations, corporate law, general contract matters (eg, joint ventures, partnerships and shareholders' agreements) and all directly related areas.
He is experienced in a broad range of national and international transactions, both sell and buy side (including corporate auction processes), and in assisting clients in their ongoing corporate and commercial activities.
Additionally, he represents clients in litigation proceedings relating to his specialisation.
Philippe Seiler has broad experience in M&A transactions in various industries (inter alia, manufacturing and engineering, IT, watch, real estate and logistics). In addition to large-scale transactions and takeovers, he focuses on small and medium-sized M&A transactions, private equity transactions, management buyouts and outsourcing projects.
Further, Philippe Seiler focuses on reorganisations and restructurings, general contract and commercial law and real estate transactions, along with data protection and unfair competition.
Raphael Annasohn has broad experience in international and domestic M&A transactions in various industries focusing on private M&A and private equity, corporate reorganisations and restructurings as well as corporate law and general contractual matters, in particular shareholders' agreements. Furthermore, he specialises in the fields of venture capital and start-ups and assists clients in their ongoing commercial
GTDT: What trends are you seeing in overall activity levels for private equity buyouts and investments in your jurisdiction during the past year or so?
Christoph Neeracher, Philippe Seiler and Raphael Annasohn: Despite its already high level in 2017, M&A activity saw a further increase in the first half of 2018. The number of M&A deals with Swiss involvement (168 in the first half of 2018), as well as the volume of transactions (US$78 billion), slightly increased in a year-on-year comparison (2017: 160 deals worth a total of US$69.3 billion), which represents 10 per cent of all M&A transaction in Europe. We see in particular very high activity of private equity investors, with involvement by private equity investors in 36 per cent of all transactions (compared to 28 per cent in 2017), which resulted in 50 recorded deals in the first two quarters of 2018. Thus – broadly speaking – the Swiss M&A market, and in particular the private equity market, still seems to be in good shape and continue to grow. This is in spite of some political and economic uncertainties (such as slightly rising interests rates, the ongoing trade dispute with the United States and instability in the Eurozone) which have emerged in the recent past.
We see the following key factors for this continuing positive trend. First, despite new regulations on capital outflows and a general decrease in the number of Chinese acquisitions in Europe, the appetite of Chinese investors for investment opportunities in Switzerland seems to be continuing in 2018 with seven transactions in the past half year, among them Bally International, Mercuria Energy Group and Lista Holding, and we expect that Chinese buyers will further increase their activity in the Swiss M&A market in the future. Second, the ongoing environment with (still) low interest rates and generous borrowing conditions continues to facilitate the funding of possible acquisitions and puts pressure on investors to invest. In particular private equity investors, who tend to be highly leveraged, are benefiting from this environment. Third, Switzerland remains attractive for investors with various investment opportunities – notably small and medium-sized enterprises (SMEs), which will need to deal with succession planning in the coming years (estimated to be approximately 80,000), are particularly attractive targets for private equity investors – and no (or very little) investment restrictions.
GTDT: Looking at types of investments and transactions, are private equity firms primarily pursuing straight buyouts, or are other opportunities, such as minority-stake investments, partnerships or add-on acquisitions, also being explored?
CN, PS & RA: Private equity firms active in Switzerland follow a wide range of strategies, including control and non-control deals, club deals and joint ventures with corporates. We have in the past few years seen many transactions where a seller wishes to keep a certain minority stake in the target company (which may be a result of the low interest rates and the overall positive market environment). Such sellers often prefer straightforward Swiss structures that also take into account the tax situation of the seller in case of a full exit at a later point in time; accommodating such preferences may give a bidder an important competitive advantage in an auction process. As Swiss law does not prevent or restrict the participation of two or more private equity firms in a club or group deal, several private equity investments were syndicated. Typically, private equity players taking non-control positions seek protection via shareholders' agreements, which usually not only restrict the transferability of the shares, but also include board appointment rights as well as provisions regarding voting undertakings for certain, or even all, board or shareholders' resolutions. In this respect, Swiss law provides great flexibility and Swiss market practice has, in recent years, reached a high level of sophistication.
GTDT: What were the recent keynote deals? And what made them stand out?
CN, PS & RA: In March 2018, Novartis AG sold its stake in a consumer healthcare joint venture with GlaxoSmithKline plc to the latter for US$13 billion, which was the largest transaction of the past six months. In addition, in April 2018, Novartis AG announced its takeover of the US stock exchange listed company AveXis, Inc, for approximately US$8.7 billion. Those transactions are only two out of four worth over US$1 billion within the past six months, and they are exemplary for the growing M&A activity in the pharmaceutical industry, which already adds up to a transaction volume of US$26 billion. Another deal that stands out so far is the acquisition of the consumer packaged goods and food service distribution business of the Starbucks Corporation, one of the leading coffee shop operators worldwide, by Nestlé SA. This strategic alliance between these two big players in the global costumer markets will have an impact on, or increase, the position and the influence of Nestlé SA, particularly in the US market.
GTDT: Does private equity M&A tend to be cross-border? What are some of the typical challenges legal advisers in your jurisdiction face in a multi-jurisdictional deal? How are those challenges evolving?
CN, PS & RA: Cross-border private equity M&A deals have always been a major pillar in an overall busy M&A market in Switzerland. The discontinuation of the minimum Swiss franc–euro exchange rate in January 2015, which made the Swiss franc more expensive compared with the euro, had two negative effects on Swiss inbound M&A transactions: first, Swiss targets tended to be more expensive for foreign investors; second, potential Swiss targets that sell to the Eurozone (of which there are a fair number) suffered from lower margins. In 2018, these negative effects have been overcome to a large extent and the ongoing rise of the euro against the Swiss franc, which approximates the former minimum exchange rate of 1.20 Swiss francs, enhances the affordability of Swiss targets. Accordingly, in the first half of 2018 in particular, the number of cross-border transactions of Swiss SME targets saw a new record with 40 sales (representing an increase of 6.4 per cent), whereas the number of transactions involving Swiss buyers remained at the same level (31 transactions). This increase in cross-border purchases is therefore a clear confirmation of the good standing of, and the strong interest in, Swiss SMEs.
Cross-border transactions create challenges for the legal advisers involved, as coordination and communication become the key success factors. Thus, getting all legal advisers on the same page, by assigning clear responsibilities and committing to strict deadlines from kick-off to closing, is critical, in particular where coordination has to take place between different law firms that are dispersed over different time zones. Although such transactions are not always without friction, the major Swiss corporate law firms are experienced in handling multi-jurisdictional M&A transactions and dealing with fast-paced private equity dealmaking.
GTDT: What are some of the current trends in financing for private equity transactions? Have there been any notable developments in the availability or the terms of debt financing for buyers over the past year or so?
CN, PS & RA: Due to the negative interest rates, banks are more inclined towards financing transactions and the financing conditions remain favourable for funding investments in Swiss companies. This is the reason why there currently seems to be an oversupply of interested investors. Bidders looking to invest are very flexible with regard to transaction financing. This is due to the fact that Swiss corporate law only stipulates limited restrictions on a company's debt-to-equity ratio (however, from a Swiss tax-law perspective, de facto limitations exist). Securing bank financing can be challenging, as banks are still cautious and require specific guarantees when lending funds to borrowers. However, with the current (partially still negative) interest rates, banks have indeed become more inclined to provide financing. It is standard market practice that pledges are taken by the financing institutions to protect their rights. It is not unusual that both the shares in the portfolio company and the shares in any of its material subsidiaries are pledged. Banks secure their financing by requiring that existing debt is refinanced and that existing securities will be released and used as collateral. Various restrictions apply to upstream and cross-stream guarantees, as well as to other security interests granted by the target to the parent or an affiliate (other than a subsidiary).
As Swiss corporate law requires the approval of the shareholders from both companies in addition to the board of directors, structured financial planning is very important. In fact, this planning is the sole responsibility of the board and cannot be delegated. Should the company go bankrupt because of excessive debt incurred, personal liability of the board members is possible. Further, the articles of association of the company may have to be changed before it is able to grant security interests, as the company's purpose according to its articles of association must provide the basis for the granting of security interests.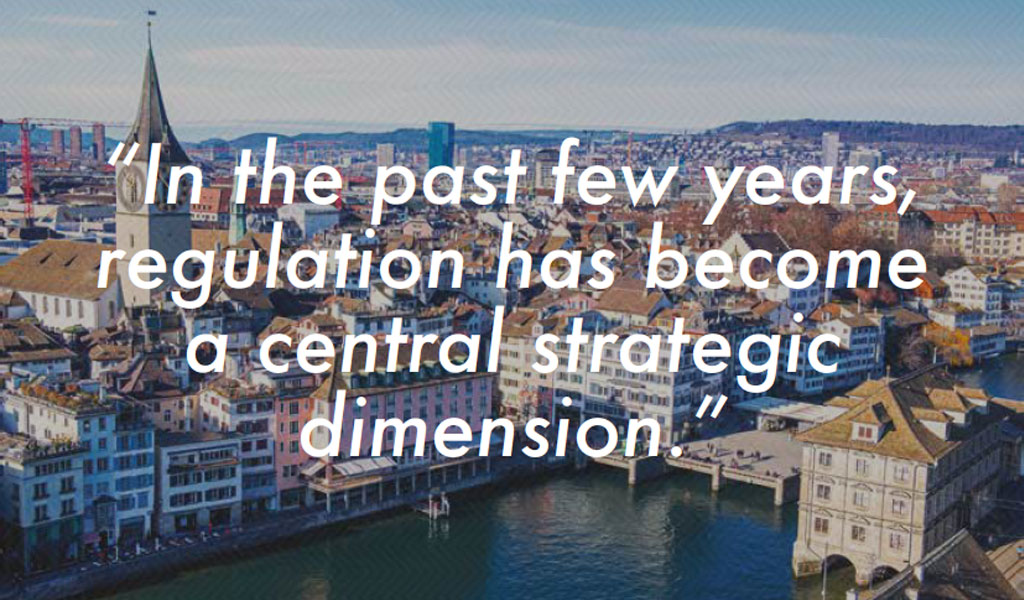 GTDT: How has the legal, regulatory and policy landscape changed during the past few years in your jurisdiction?
CN, PS & RA: In the past few years, regulation has become a central strategic dimension. The complexity of the regulatory environment – and thus the requirements and costs for the market participants – are increasing. Even if Switzerland is not a member of the European Union, European directives play an important role. As part of new Swiss legislation aimed at preventing money laundering and tax evasion, any entity acquiring 25 per cent or more of a non-listed Swiss company must inform the latter regarding the acquiring entity's beneficial owner and update such information in case of changes.
In standard private equity structures, the administrative burden of the new legislation can – in our view – be minimised by implementing a practicable solution compliant with the rules. As, typically, the general partner takes the relevant decisions regarding the fund and its portfolio companies, the individuals controlling the general partner (or controlling the ultimate shareholder of the general partner) should be disclosed as beneficial owners. If such individuals cannot be determined, the top executive officer (chairman or CEO) of the general partner, or rather of its ultimate shareholder, may be disclosed.
Publicly listed companies on a Swiss stock exchange are subject to a new law approved by the Swiss voters in 2013, which is intended to limit 'fat-cat' salaries. The law, which also includes criminal charges if violated, sets forth a range of mandatory rules on transparency and compensation that have increased administrative costs for companies. The law prohibits, inter alia, severance payments, advance payments and similar extraordinary payments to directors or senior managers, and requires the articles of association to include rules on additional remuneration for the board and senior management. Furthermore, as of the annual general meeting 2015, shareholders must approve the aggregate compensation of the board of directors and the senior management. Additionally, the voting rules at the shareholders' meeting have been overhauled, which strengthens the role of the independent proxy advisers.
Another example of EU regulations affecting the regulatory landscape in Switzerland is the General Data Protection Regulation (GDPR) of the European Union. Even though Switzerland is not a member of the EU, the new guidelines are directly applicable to all Swiss-based companies doing business in the EU, as the scope includes all businesses processing personal data of EU data subjects (eg, employees), or organisations that monitor the (online) behaviour of EU data subjects (eg, costumers). In addition, EU companies are asking its Swiss business partners to be GDPR compliant. Therefore, the GDPR has a major impact on numerous Swiss-based companies.
"As the political system in Switzerland is organised as a direct democracy, Swiss voters are ultimately the policymakers."
GTDT: What are the current attitudes towards private equity among policymakers and the public? Does shareholder activism play a significant role in your jurisdiction?
CN, PS & RA: As the political system in Switzerland is organised as a direct democracy, Swiss voters are ultimately the policymakers. Therefore, public opinion is often in the forefront of new regulations and laws. Public opinion in Switzerland in relation to large corporations – especially in the finance sector – has been fairly negative after the financial crisis. However, it seems that public opinion is again shifting back to a more pro-business approach. Public opinion in Switzerland is generally also positive towards foreign investors – which has been shown recently by the sale of various companies to Chinese buyers, as well as the generally high level of cross-border transactions. As a consequence, there is no regulatory framework specifically targeted at such transactions. In recent years, shareholder activism has risen significantly. As this is a phenomenon that primarily affects listed companies, in general there is no direct connection between shareholders.
GTDT: What levels of exit activity have you been seeing? Which exit route is the most common? Which exits have caught your eye recently, and why?
CN, PS & RA: The conditions under which a private equity firm has the ability to exit its investment depend very much on the terms of the shareholders' agreement. Contractual arrangements regarding transfer restrictions and exit rights are particularly decisive. In particular, the right to force other shareholders to a sale (drag-along) or to unilaterally request an initial public offering (IPO) can facilitate the exit of the private equity investor. Ultimately, the terms agreed upon are a direct reflection of the parties' negotiation leverage. The most prominent exit routes are certainly trade sales and sales to other private equity firms. Exits through an IPO on the SIX Swiss Exchange are still less common but became more attractive in the recent past.
GTDT: Looking at funds and fundraising, does the market currently favour investors or sponsors? What are fundraising levels like now relative to the past few years?
CN, PS & RA: Since the overhaul of the Swiss collective investment schemes legislation in 2013, private equity funds often qualify as collective investment schemes under Swiss law (the Collective Investment Schemes Act (CISA)). Under the CISA, there is no distinction between public distribution and private placement. As a result, only the concept of 'distribution' is relevant to determine the admissibility of offering interests in private equity funds in or from Switzerland. Following the CISA revision, fundraising has become more complex in the past few years. In particular, special attention has to be paid to what kind of investors can be approached for fundraising. In short, interests in private equity funds may still be freely offered to regulated financial intermediaries such as banks, securities dealers, fund management companies and insurance companies in Switzerland (sometimes called 'super-qualified investors'). Fundraising from these super-qualified investors does not qualify as 'distribution', and is therefore not subject to the distribution rules of the CISA. The offering of interests in private equity funds to qualified investors is different, as this may be subject to legal and regulatory requirements. In particular, private equity funds or the general partner (who acts for the private equity fund), respectively, must appoint a Swiss representative and a paying agent in Switzerland prior to offering fund interests to qualified investors in Switzerland. Furthermore, the sponsors or other entities offering interests in a private equity fund to qualified investors must either obtain a distributor licence from the Swiss regulator, the Financial Market Supervisory Authority (FINMA), or, in the case of foreign sponsors acting on a cross-border basis, be licensed to distribute fund interests in their respective home countries.
Furthermore, attention has to be paid to the definition of 'qualified investors' in the CISA, which is not necessarily congruent with similar concepts in other jurisdictions. In particular, while pension funds are generally deemed to be qualified investors, foundations, family offices and high net worth individuals are not, per se, qualified. However, they can be treated as qualified investors if specific requirements are fulfilled. High net worth individuals in particular, aside from having the requisite personal wealth, have to actively declare in writing that they would like to be treated as qualified investors. Furthermore, there are two categories of high net worth individuals, the 'lower' one additionally requiring a certain level of education and experience with financial products. Therefore, sponsors and private equity funds should seek legal advice from local counsel.
It is worth noting that the CISA will again be revised with the introduction of the new Swiss Financial Services Act (FinSA) and Financial Institutions Act (FinIA), which are expected to enter into force. The revision will in particular lead to a replacement of the concept of 'distribution' with a new concept of (public) 'offering', which will essentially apply to financial products across the board. Furthermore, the requirement for a distributor licence will be abolished.
"High net worth individuals have to actively declare in writing that they would like to be treated as qualified investors."
GTDT: Talk us through a typical fundraising. What are the timelines, structures and the key contractual points? What are the most significant legal issues specific to your jurisdiction?
CN, PS & RA: In Switzerland, private equity funds typically seek to raise capital in 'private placements' of interests in accordance with exemptions from the CISA approval requirement with regard to the fund. Approval of the fund by FINMA is required for the distribution of fund interests to non-qualified investors, whereas no approval requirement exists for fundraising with qualified investors. Generally speaking, private equity fundraising is effected by one-on-one presentations by general partners to investors (LPs), often set up by specialised placement agents. These presentations typically involve the distribution of a private placement memorandum or other marketing documents.
Although it is not a requirement under Swiss law, it is advisable and considered best practice to include specific Swiss disclaimer language in all offering or marketing material, and legal advice should be sought from local counsel before any investor is contacted. Furthermore, fundraising, even if limited to qualified investors, is subject to certain legal and regulatory requirements, some of which are outlined in the answer to the previous question.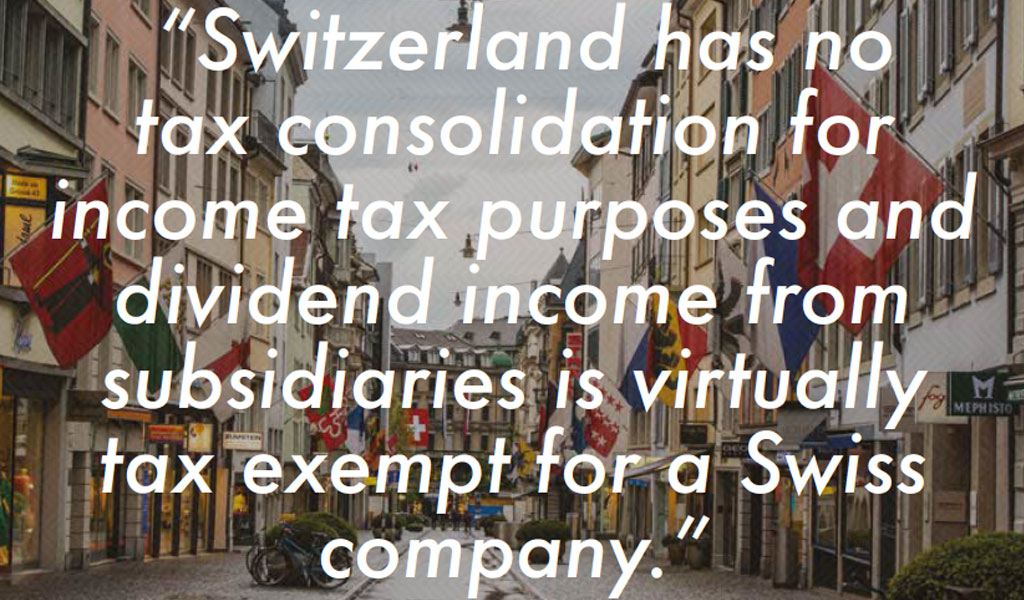 GTDT: How closely are private equity sponsors supervised in your jurisdiction? Does this supervision impact the day-to-day business?
CN, PS & RA: Fundraising in Switzerland is nearly always made as a 'private placement' of interests in the private equity fund. If sponsors seek to raise funds from professional investors other than super-qualified investors (in particular from qualified investors), they must be supervised in Switzerland (only Swiss domiciled sponsors) or be licensed in their home jurisdiction to market interests in funds. Entities distributing interests in private equity funds on the basis of a FINMA distributor licence are not subject to prudential supervision once granted a licence.
GTDT: What effect has the AIFMD had on fundraising in your jurisdiction?
CN, PS & RA: Switzerland is not a member of the European Union and therefore has no obligation to implement the AIFMD. However, EU directives have a significant impact on Swiss legislation as Switzerland implements large parts of European directives through legislation. To allow FINMA to license Swiss AIFMs and to ensure that such AIFMs are compliant with the AIFM Directive, the Swiss Federal Parliament approved a partial revision of the collective investment schemes legislation (CISA). In line with the AIFMD, the CISA regulates any manager of Swiss and foreign funds and, furthermore, governs the distribution of funds in Switzerland. Looking towards the future, the modifications to the CISA which will result from the introduction of the FinSA and the FinIA can be expected to have a positive impact on fundraising in Switzerland (see the answer to the earlier question on fundraising).
GTDT: What are the major tax issues that private equity faces in your jurisdiction? How is carried interest taxed? Do you see the current treatment potentially changing in the near future?
CN, PS & RA: Major tax issues include limitations on the acceptance of debt push-downs, rules regarding indirect partial liquidation for acquisitions of shares from Swiss resident individuals, rules in relation to management participation and potential tax consequences of non-compete undertakings and earn-out or deferred payment provisions in the context of transactions. Switzerland has no tax consolidation for income tax purposes and dividend income from subsidiaries is virtually tax exempt for a Swiss company. The consolidation of financing expenses of a Swiss acquisition company with the operating profits of a Swiss target company can generally be achieved by merging these companies (debt push-down). Mergers in Switzerland may generally be conducted in a tax-neutral way if the tax liability remains in Switzerland and the assets and liabilities are transferred at their (tax) book value.
However, based on the tax avoidance doctrine, Swiss tax authorities often deny the tax-effective deduction of interest against the target's taxable income upon a merger of a pure acquisition vehicle with the target where the acquisition vehicle could not have used the interest deduction itself due to the lack of taxable income. As a consequence of this practice, alternative debt push-down strategies, such as cascade purchases, leveraged dividends and equity to debt swaps, can be an option to secure (at least partially) tax-effective deduction of interest.
As a Swiss particularity, 'indirect partial liquidation' taxation generally applies in the event that Swiss resident individuals sell at least 20 per cent of shares in a Swiss or foreign company, held as private assets, to an acquirer holding the shares as business assets if the target company has distributable reserves and non-business required assets at the time of the transfer, and such assets are distributed within five years of the share transfer. If an indirect partial liquidation event is triggered, part of the sale proceeds is reclassified from tax-free capital gain into taxable dividend income in the hands of the individual selling shareholder. In principle, any distribution out of distributable reserves existing at closing (ordinary or construed dividends, including merger proceeds) caused by the buyer during the first five years after the disposal is considered harmful if and to the extent the target group had non-operating assets at the time of disposal. Although such income tax arises with the seller, it typically results in a liability for the buyer as the seller will ask for an indemnity in the share purchase agreement (SPA) in case the buyer triggers such an indirect partial liquidation event post-closing.
The Swiss tax provisions on employee participations, together with the corresponding circular letter by the Swiss federal tax authority, provide a legal basis for the taxation of financial benefits derived from employee participations. It regulates, inter alia, the taxation value of employee shares, the taxation point of employee stock options and the treatment of artificial employee participations, which do not provide for an allocation of ownership rights. Management participation programmes generally aim to obtain a tax exempt capital gain for the Swiss resident managers upon exit. However, depending on the individual terms, (part of) the income may qualify as fully taxable employment income, generally also subject to social security charges for the employing entity (ie, the target).
The cantonal tax practices on the taxation of management participations vary significantly and it is therefore recommended to obtain certainty in an advance tax ruling. There is no special taxation rate applicable to carried interest in Switzerland: Swiss resident managers can generally only benefit to a certain extent from a tax exempt capital gain or privileged dividend income if they hold at least 10 per cent of shares, provided that no part of the carried interest is deemed employment income. The taxation of such privileged dividends currently ranges between about 10 per cent and 25 per cent, depending on domicile in Switzerland. Upon the future Swiss corporate tax reform which shall be implemented (if approved) in 2020, the corporate tax rates are expected to significantly drop and thus the taxation for dividends shall be increased.
Recently, Swiss tax authorities have been stricter regarding the taxation of deemed considerations for non-compete undertakings or earn-out proceeds of private sellers of shares. In short, if a person sells his or her shares in a company, the capital gain is considered as a tax-free capital gain. Nevertheless, if in connection with such a sale the person enters into a non-compete undertaking or earn-out agreement where the earn-out is dependent on the activities of the seller, the Swiss tax authorities may requalify part of the sales proceeds into taxable income, which is subject to income tax. A qualification of income as employment income generally also triggers social security contributions (currently about 11 per cent in total for employee and employer).
Overall, Swiss law provides a friendly environment for acquisitions of Swiss companies; Swiss individual sellers often opt for a share deal to ensure their tax-free capital gain, often leading to restrictions for the buyer under the indirect partial liquidation clause in the SPA. Regarding a future exit, the IPO of a Swiss target is an interesting option in the current environment, in particular since capital contribution reserves of a Swiss target may be repaid without being subject to Swiss withholding tax (and income tax for Swiss individuals as shareholders). For trade sales, it is important to ensure that the seller of the Swiss target benefits from a full dividend withholding tax exemption under a double tax treaty with Switzerland, since otherwise a latent dividend withholding tax burden may be inherited by a buyer (and deducted from the purchase price).
GTDT: Looking ahead, what can we expect? What might be the main themes in the next 12 months for both private equity deal activity and fundraising?
CN, PS & RA: The first half of 2018 shows an extremely high level of private equity activity in Switzerland. We are fairly optimistic that this will continue to be the trend for the coming 12 months. A key driver remains, in particular, the low interest rates that facilitate the funding of investments and create a high demand on private equity investments. Given the attractive investment opportunities in Switzerland, we furthermore expect a continuous increase of the overall M&A activity and further investments of Chinese buyers in Switzerland, particularly in the pharmaceutical industry.
The Inside Track
What factors make private equity practice in your jurisdiction unique?
Switzerland's stable political system, globally oriented and liberal economy, highly skilled workforce and efficient legal environment as well as a traditionally mild tax regime and relatively low bureaucracy create an excellent environment not only for private equity, but also as a business environment in general.
What should a client consider when choosing counsel for a complex private equity transaction in your jurisdiction?
Competence, deal experience and accessibility are certainly the most crucial factors for successfully completing complex private equity transactions.
What interesting or unusual issues have you come across in recent matters?
Every deal of course raises interesting and unique questions. A very interesting and challenging deal we worked on in the past couple of months was the acquisition of the clinic group Paracelsus by Porterhouse Group AG. As the clinic group Paracelsus was subject to insolvency proceedings in Germany, the deal raised complex questions in the fields of corporate, insolvency and tax law and involved Germany and Switzerland.
Christoph Neeracher, Philippe Seiler and Raphael Annasohn
Bär & Karrer Ltd
Zurich
www.baerkarrer.ch