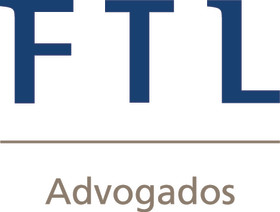 View profile
FTL is a client-and industry focused Law Firm. FTL´s  sector-based approach ensures a thorough understanding of the major issues affecting the clients, evidenced by a strong track record in helping clients meet their objectives and implement their projects in Angola.
View more information about FTL Advogados
---
Luanda
Presidente Business Center
Largo 17 de Setembro 3, 4th Floor, Room 408
Luanda
Angola T: +244 946 673 866
F: +244 946 673 867
View profile
CMS Rui Pena & Arnaut is a law firm with more than 45 years of experience, firmly established in the Portuguese market. Renowned as a proficient and professional law firm, CMS Rui Pena & Arnaut
View more information about CMS Rui Pena & Arnaut
---
Lisbon
Rua Sousa Martins 10
1050-218
Lisbon
Portugal T: +351 21 095 81 00
F: +351 21 095 81 55
---
---
Testimonials
We have received instruction from foreign counsel recently who found us through the publication
The comprehensive range of guides produced by GTDT provides practitioners with an extremely useful resource when seeking an overview of key areas of law and policy in practice areas or jurisdictions which they may otherwise be unfamiliar with.
My experience with GTDT Online so far has been wonderful. It is so useful when dealing with multijurisdictional legal matters. Two thumbs up for such a great tool and my congratulations to all of you for making my life easier.
Such a database is a fantastic tool to get access to the "basics" of many legal areas, almost everywhere. I do believe that GTDT has a real future and, according to me, it's one of the best legal database I've ever had access to in these last 10 years.
Briefing Signup
Sent approximately once a month, the free GTDT Briefing service alerts you of the latest titles to be published on GTDT Online.
Sign up to be notified of new content
Subscribe
---
Follow Getting the Deal Through for the latest updates on law and regulation worldwide
Follow us on LinkedIn